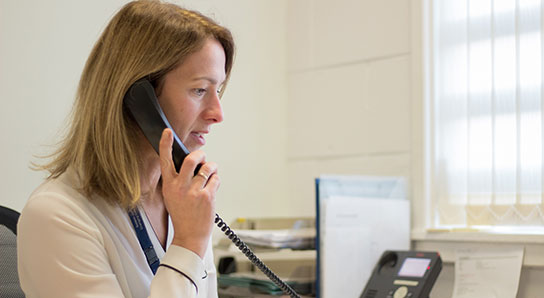 Find us
Contacting the prison
All official correspondence must be sent in writing to the address listed below. You can expect to receive a response within 20 working days.
FAO: Director
HM Prison Addiewell
Station Road
Addiewell
EH55 8QF
Tel: 01506 874500
Freedom of Information requests can be submitted using the following email address: FOIAddiewell@sodexogov.co.uk.
Confidential enquiries
To contact us confidentially, please call 0800 389 9204
Media enquiries
For all media enquiries, please call 020 7404 0110 or email press.office@sodexo.com.
This number and email is for journalists' enquiries only.
Complaints
At HMP Addiewell we take complaints very seriously and have a formal process for examining them. If, as a visitor to HMP Addiewell you are dissatisfied with the service received or some other aspect of your visit, then it's important that you talk to a member of staff in the first instance. If you remain dissatisfied, you can lodge a complaint. This can be submitted via email to AD.Enquiries@sodexogov.co.uk.
Complaints – during COVID-19
In light of the current situation and to ensure we focus on helping the most vulnerable, we are currently prioritising the following complaint categories:
• complaints that concern COVID-19 or its impact and relate directly to current service provision for vulnerable people
• complaints where we believe there is a real and present risk to public health and safety
Please be assured we will continue to process and respond to all other complaints out with these priority categories as soon as we possibly can.
See all of our job vacancies in Sodexo Justice
Find out more about Sodexo Justice
Scottish Prison Service
Details about all prisons across Scotland are available on the Scottish Prison Service website.