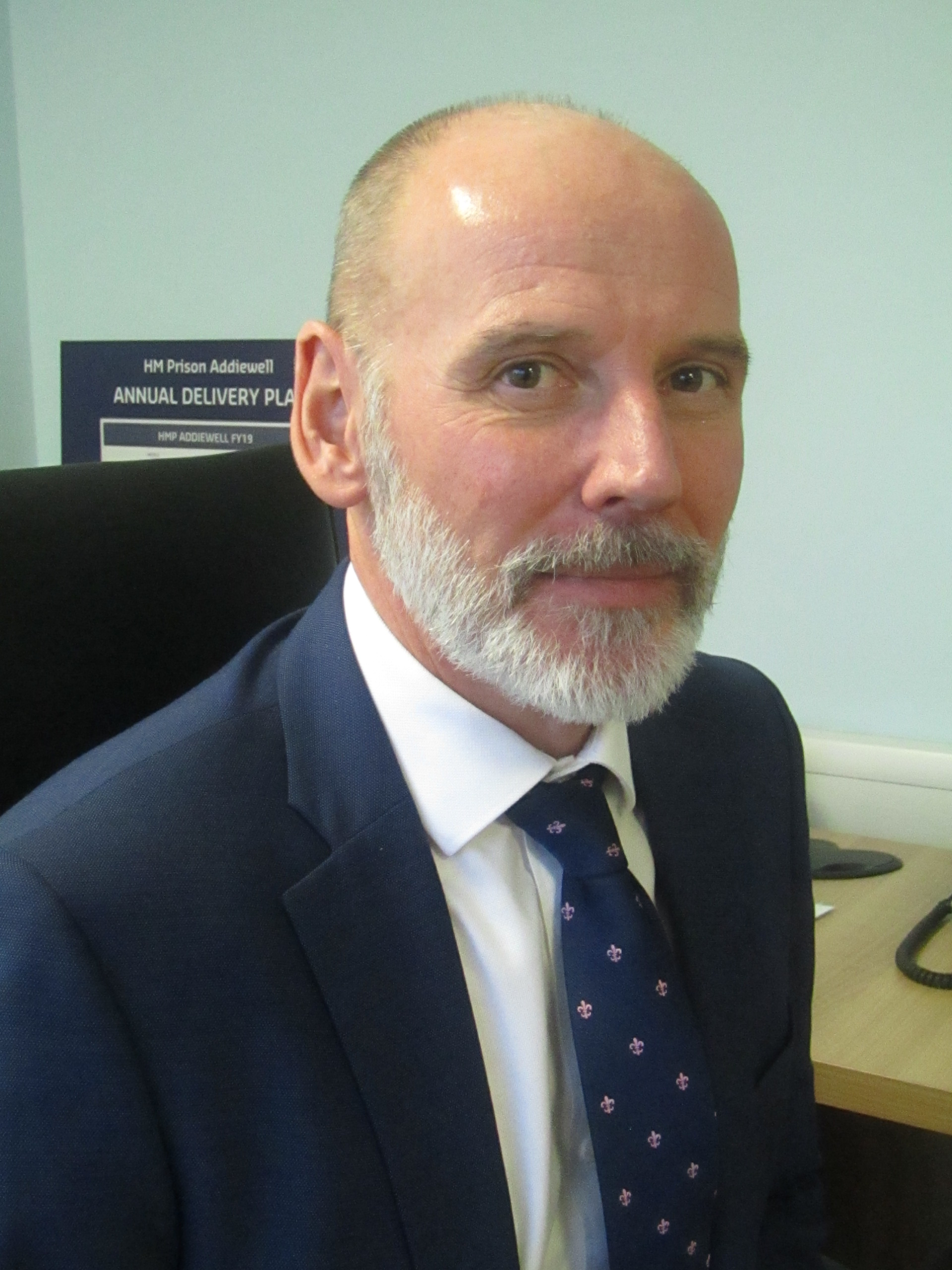 Welcome to HM Prison Addiewell, a Sodexo Justice prison.
I am proud to lead a high performing establishment which works to help protect the people of Scotland. We do this by working professionally with offenders on the simple but critical premise that each is capable of change; of making their own lives better with support from justice professionals. In so doing, we can keep the public safe and through my own staff working with partners, have a direct impact on reducing reoffending.
This approach is in line with the stated purpose of Sodexo Justice; to change lives for the better by reducing re-offending and risk of harm, and improving the Quality of Life of those under our supervision and care.
We have a broad range of partnerships and are breaking new ground in the UK by having a unique collaboration with Police, the NHS, public health and third sector partners in tackling the use of drugs in prison. We are also working with high profile employers – national and local - to directly support offenders in securing jobs prior to release. Research shows a clear correlation between employment and reduction in re-offending, and so this is one of our key priorities.
We provide a wide range of opportunities for those in our care including the opportunity to participate in a broad education curriculum, programmes to help combat addictions and re-offending, work and vocational training. These extensive opportunities extends to 'through-the-gate' support which continues our mission into the community.
If you are the family member or loved one of a person in our custody, or are considering working for us, you can be assured that safety for everyone is our top priority. I have made a personal pledge to introduce and embed a safety culture at HM Prison Addiewell with the aim that staff, residents and visitors end each day unharmed and secure in the knowledge they are safe and supported.
I hope you find the information you require on our website. Please do get in touch if you require assistance.
Trevor Shortt, Interim Director