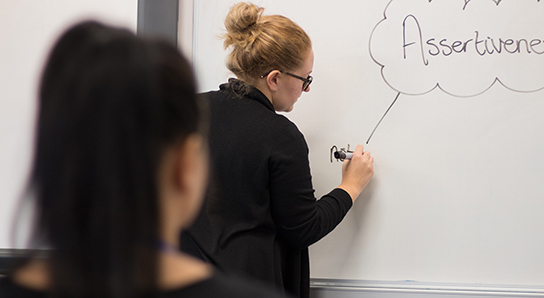 HMP Addiewell is a learning prison, where prisoners can address their offending behaviour and the circumstances which led to their imprisonment through Purposeful Activity. Undertaking purposeful activities of an educational, counselling, work or other nature and family contact whilst in prison is a fundamental element of the rehabilitation process.

Purposeful Activity
At HMP Addiewell we have designed our Purposeful Activity offer to create a learning environment that supports our prisoner's personal growth in response to their identified needs. Our aim is to provide our prisoners with the skills, knowledge and qualifications to enable them to reintegrate into their community successfully upon liberation. The hope is that all of the prisoners currently residing within Addiewell will re-enter society, therefore we strive to prepare them for a positive destination whether that be full time employment or further education which will significantly reduce their chances of re-offending.
Addiewell offers 40 hours of purposeful activity per prisoner, per week and is divided into three main areas:
Learning and Skills
Employment
Programmed Interventions
We also adopt an effective Peer Support Model, where prisoners are identified for support roles throughout the prison. They act as positive role models for fellow offenders and assist staff in the delivery of classes, programmes, sports activities, induction and offender support services.
Case Management within Addiewell means the approach to the assessment, planning, implementation, review and coordination of access to a range of services for any prisoner. Case management provides the roadmap for transition back to the community and requires strong coordination and collaboration among key stakeholders in both the prison and the community.
Case management will place the prisoner at the centre of a whole system approach and will focus upon what happens after release in addition to what happens in prison. The case management process will be a conduit for all aspects of the prisoners journey from admission to their return to the community, linking in with healthcare, education, work parties and offending behaviour programmes.
Healthcare, like with all prisons in Scotland, is provided by the NHS.