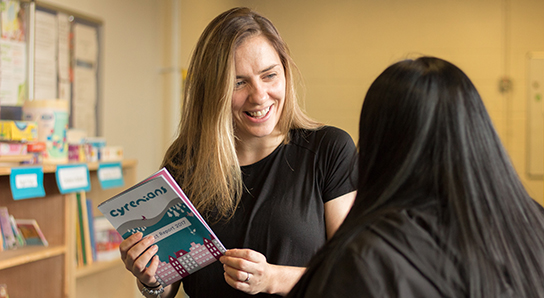 At HM Prison Addiewell we work in partnership with a number of charities, third sector organisations and stakeholders including the Cyrenians, Community Bridges, Circle, Wisegroup, University of Abertay Dundee, Police Scotland, NHS, SF&RS and more.
Lanarkshire Community Bridges Project (LCBP)
Lanarkshire Community Bridges Project was established in 2011 and is funded by the Alcohol and Drug Partnership (ADP). LCBP works closely with the operator of HMP Addiewell and Sodexo Justice Services to develop and improve the service. LCBP works with males aged 18 and over serving custodial sentences of less than four years.
The main eligibility criteria for LCBP is that prisoners must have alcohol and/or drug addiction issues. LCBP is a voluntary service meaning that prisoners are under no obligation to engage with the service and any referrals that are made to LCBP must be done with the full consent of the service user.
LCBP aims to break the cycle of re-offending by offering a range of supports to prisoners, such as help with housing issues, benefits enquiries, addiction issues and mental health problems.
Strong working relationships
In previous years the success of LCBP has also been owed to the strong working relationship between Sodexo Justice Services, North Lanarkshire Council Justice Services and partner agencies. The positive work that is undertaken by LCBP in regard to partnership working was also reflected in the 2015 report on HMP Addiewell by HM Inspectorate of Prisons for Scotland.
It states that 'local authority staff based in the prison collaborated well with their prison colleagues to plan support for prisoners once released, notably for accommodation and alcohol counselling'. This is an illustration of the commitment and positive use of time that everyone has invested in LCBP and we will continue to build on this positive progress.
If you are a charity that wants to work with us or a business that could provide work for those liberated from Addiewell please contact us and ask to speak to the Head of Public Protection.